Description
Wetgenes is a feral games developer founded in 2003 by husband and wife team - Kriss and shi Blank. We are currently based in the center of sunny Bradford, UK. Our aim is to provide classic gameplay in a modern container, achieve world domination, create cool stuff and not starve to death in the process;
we are serial creators
.
SORRY, THIS MIGHT BE OUT OF DATE. BOOHOO.
Taste our stem cells on Github instead!
People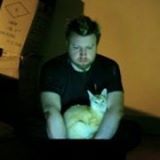 Kriss Blank
Lead Programmer & Designer
@wetgenes
Kriss is a games industry veteran who has been employed both as a programmer and as an artist. With early work going as far back as the Amiga where he worked on Photogenics, an art package that replaced Deluxe Paint in the later Amiga bundles. He was also responsible for CD32 ports of Battle Chess, Lost Vikings and Emerald Mines. During the 90s he worked on a number of cancelled PC games and switched focus to handheld consoles in early 2000s. Working on games such as Eggomania, Lego Knights' Kingdom, Bionicle: Maze of Shadows, Kelly Slater's Pro Surfer and Medal Of Honor: Infiltrator. His primary skills involve being able to program anything from embedded systems to the hackiest of scripts and creating anything from pixel art to 3D models and animation.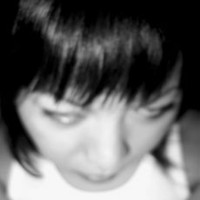 shi Blank
Lead Artist, Musician, Designer & Developer
@shi
shi comes from the more traditional print-based publishing industry but has had a love of technology after an unexpected exposure to DOS at the age of 8. She has been teaching herself everything about the ever-changing world of web design and development since her first job as a graphic designer in a Singapore based advertising agency. Coming to the UK to pursue a degree in the ancient art of Bookbinding and Book Restoration at the London College of Printing, University of the Arts London, she naturally ended up joining the UK's bubbling games industry. As well as art and design, shi is a classically trained musician who as a teenager played the bass in a popular all girl punk band and is currently learning the cello. In her spare time, she collaborates with others on comic projects and desk drives a local community radio show.
History
The beginning of the end of the beginning
Wetgenes began when Kriss' current job exploded (sadly, British games companies explode three to four times more often than drummers). It started with a small attempt to do something strange involving Cellular Automaton simulation of water and a 3d avatar creator. The world had not invented indie games yet and nobody really cared apart from shi who demanded to join the adventure, so we began to create games together.
Thus, a great partnership was born; with such vastly different backgrounds, it is a wonder that the creators were able to collaborate to produce anything yet alone the constant output of high quality content that they have. Recently we decided to step away from the world of Flash and use our experience to not only do something different but create an alternative to Flash or Unity in the process.
A Game engine, a distribution solution and a web framework walked into a bar
Everything we are working on at the moment is focused on Dimeload, a simple idea that we hope will one day solve the distribution *and* advertising problems of digital creators without the need to rely on any third parties. An actual indie solution, if you will.
To that end, we are currently creating an open source and cross platform game engine and web framework as well as example games. Recently, we finished our first ever commercial game, Bulbaceous, that pulls all of this together.
Naturally, an early version of Gamecake was the engine we used to provide the Raspberry Pi component of the game prototyped at CPCPIhack in December 2012 where we scooped the Best Overall Hack award.
Why
Why do we do what we do? Well, why not?
Awards and mentions
We are humbled to have won both the Best Overall Hack and Best Team awards, see
http://www.develop-online.net/news/42671/Virtual-board-game-wins-Raspberry-Pi-hack-competition
.
We've also had the pleasure of being finalists in 2013 TIGA Games Industry Awards for Best Arcade Game (Small Studio), see
http://www.edge-online.com/news/2013-tiga-games-industry-awards-finalists-scees-wonderbook-studio-leads-the-way/
Logo
Grab the full zip here (821kb).
Videos
The following youtube embeds are playlists, so be sure to check the other videos (see the top left hand corner when playing).
Photos
Grab the full zip here (810kb).
Raspberry Pi Games
(Links to external sites, opens in new window.)
Dr. Bulbaceous : Puzzle Solver
DmazeD
Quip
Hunted
Android Games
(Links to external sites, opens in new window.)
Dr. Bulbaceous : Puzzle Solver
GThang
DmazeD
LemonHunter
Hunted
BatWsBat
Cloids
Flash Games
(Links to external sites, opens in new window.)
Only1
WetVille
Pokr
ZeeGrind
EsTension
AdventIsland
Mute
BowWow
WetBasement
WetDiamonds
WetDike
ASUE2
PixlCoop
ItsaCoop
rgbTD
ASUE1
RomZom
WetDike
Gojirama
BatWsBall
Take1
Pief
WetCell
Web Games
(Links to external sites, opens in new window.)
Swanky Art
Leeds Art Crawl
Websites
(Links to external sites, opens in new window.)
wetgenes.com
dime.lo4d.net
cake.4lfa.com
4lfa.com
esyou.com